Horseshoe Crab Paddles - 2017 Schedule
(Click images to enlarge)

Witness the Horseshoe Crabs coming ashore to spawn.
You don't have to go to Delaware Bay. We have them too ... you just have to know where and when to look for them.

Experience this once a year phenomena!



$65

Single Kayak or

$120

Double Kayak



2017 Spring Schedule



Date

Paddle Time

Paddle Location

High Tide

May 27

(Saturday)

12:00 pm - 3:00 pm

1:34 pm

May 28

(Sunday)

1:00 pm - 4:00 pm

2:30 pm

May 29

(Monday / Memorial Day)

2:00 pm - 5:00 pm

3:28 pm

June 10

(Saturday)

12:00 pm - 3:00 pm

1:20 pm

June 11

(Sunday)

12:30 pm - 3:30 pm

1:56 pm
Click for: Cancellations & Reservations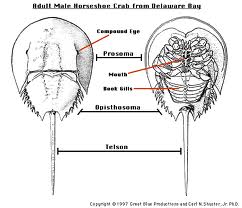 Click here or on image above to learn more about Horseshoe Crabs
.
Tandem kayaks are recommended for beginners. Tandem kayaks offer more stability and are a better choice (over a single kayak) on a windy day.
As with all tours, please arrive at least ½ hour before the scheduled departure time, i.e., enough time to sign in, get suited, and fitted for your boat.
These trips are timed specifically to work with the tides, so please be punctual .... we can not wait for late comers !
Where are the Horseshoe Crabs?
Below is a chart showing the area where we will be searching for the Horseshoe Crabs. Usually the Crabs can be found in abundance
(in the Plum island Sound) where the Parker River enters the Sound.
(Click on chart to enlarge)